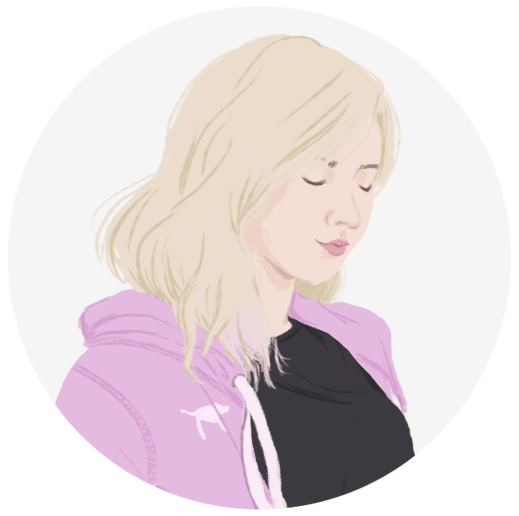 Hey there! My name is Karolina, and I work as a motion graphics designer, combining my love for digital animation and design to create art that is inviting and appeals to the viewers' emotions. I recently leveled up to adulthood upon my graduation from the City College of New York with a BFA in Electronic Design & Multimedia, finishing my final semester with the animated short film "Cloudy" as my senior thesis.
I grew up in Poland and in 2005 my parents bought us one-way tickets to New York. I've been living here ever since. Currently I'm a motion designer at Jackpocket making cute animations and collaborating with the design team. Previously, I've interned at Incoco (nail polish
appliqués
), Astound US (an illustration agency), Dustin Yellin's fine art studio, and Creative Chaos (a photo production company). My work has been featured in faculty-curated shows on campus for three consecutive years, as well as the Rarebit Animation Festival for two years in a row. Looking at the work of Victo Ngai, Alice X. Zhang, and Alphonse Mucha never ceases to provide me with inspiration.
In my spare time I enjoy reading spooky stories, practicing yoga, and playing the guitar or ukulele (though not at the same time, unfortunately). I feel at home when I'm traveling, and I'm on a never-ending quest to find the most delicious donut.
For more info, business inquiries, or just to say hello, please refer to my resume and my contact page. Thanks for visiting!