Rhee

, 2015. Pen, ink, and marker on 10" x 14" bristol paper.
Rhee is a character who is based on the perceived personality of a specific chocolate glazed donut. When Rhee has something to get done, he means business. What does he do for a living? Even his own mother doesn't exactly know (he's quite the private person). He shies away from most people and tends to have his hair or hat covering his eyes at all times. To him, the eyes can reflect a person's soul, and keeping out of sight helps him avoid unnecessary contact.
NYC Subway Poster
, 2015. Ink on paper.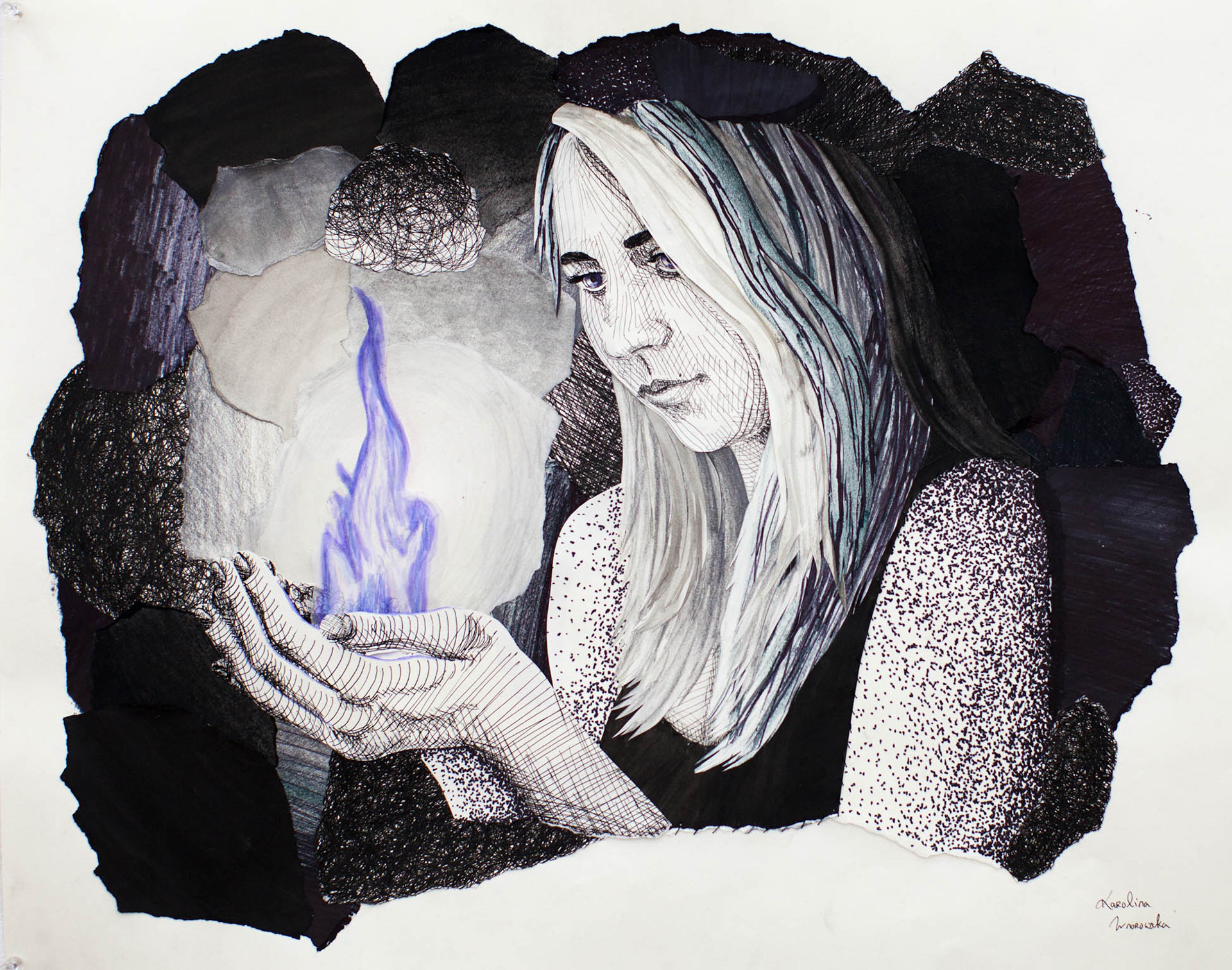 Self-Portrait 005
, 2014. Markers, paper, thread, charcoal, ink, crayons, graphite, and tape on 18" x 24" paper.
Crowded

, 2015. Pen and ink on 18" x 24" grey toned paper. (Detail shots below.)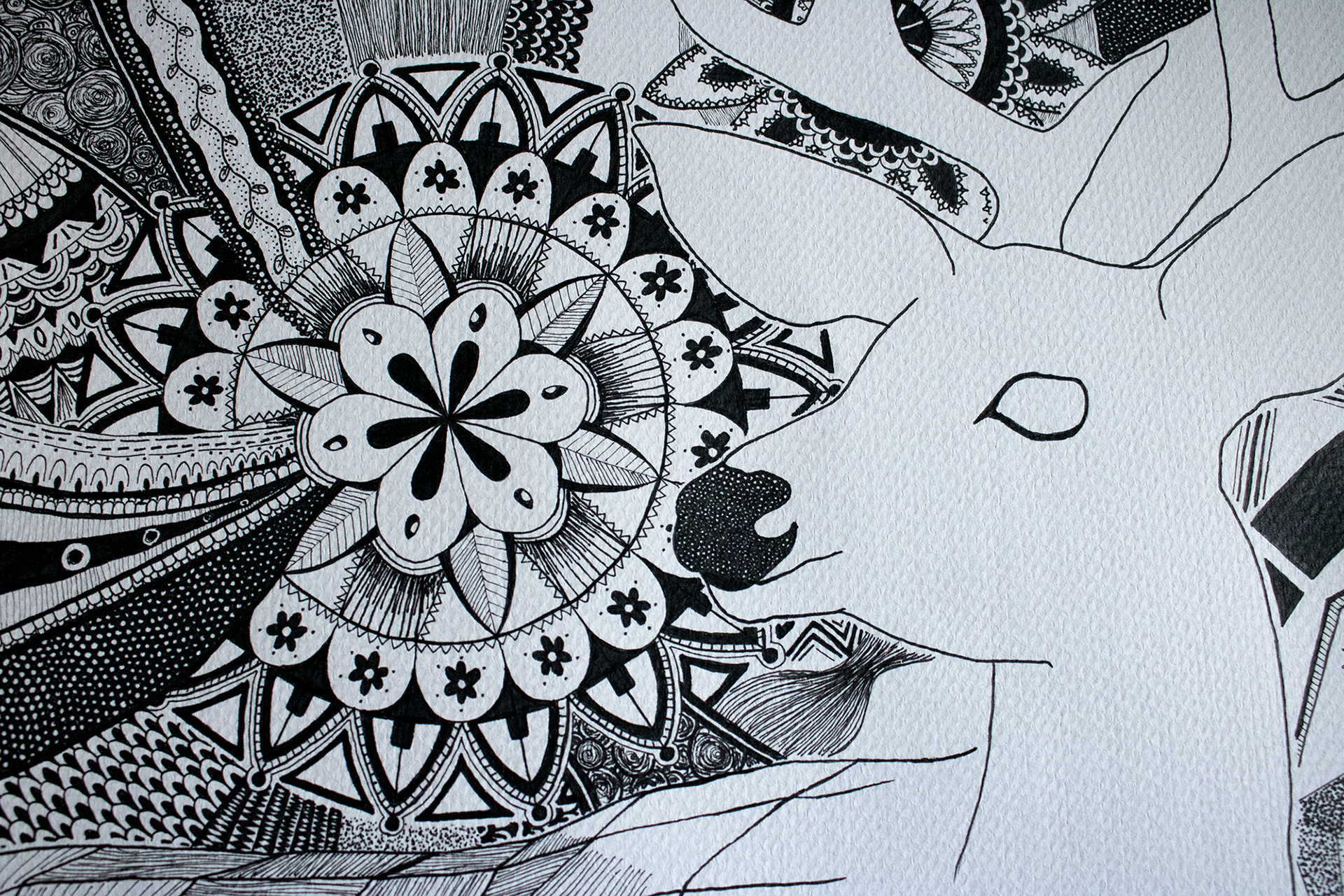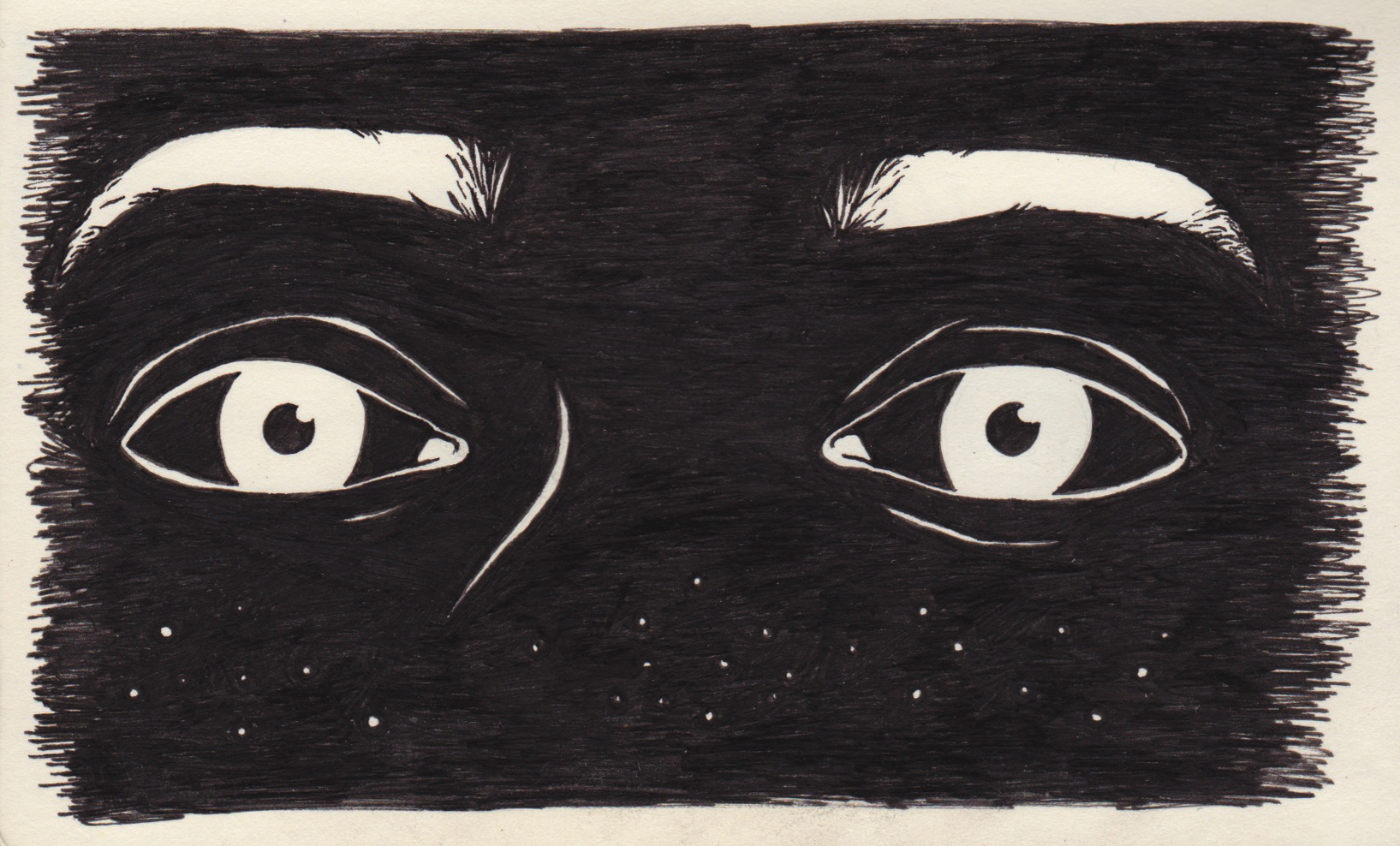 Gaze
, 2016. Pen and ink on 3.5" x 5.5" paper.